NEVADA CLASSIC CAR INSURANCE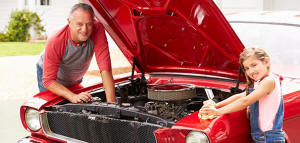 Today, there are a number of companies claiming to insure collectible cars, but most have age limitations and strict rules about vehicle modification.
Unfortunately, for most car enthusiasts, these companies have failed to recognize that collectible cars come in all varieties, from the perfectly restored antique, to the new high performance exotic. Yet, they all share the owner's dedication to caring for and protecting the autos. We recognize the nature of the individual car owner, not just the year the car was built.
We Offer:

         Collectors: Cars, Trucks, Motorcycles, Boats
         Agreed Value
         Inflation Guard
         Zero Deductible (original vehicle)
         100 % Customer service and No Hassle Quotes!
         Multi Vehicle Discounts on Policies.
Nevada Vehicle Registration Services – License Plates
Did you know that Monterrey Insurance Services can also help you with: Nevada Auto Registration Services, Nevada License Plate Renewal Services, Nevada License Plate Renewal Services, Nevada Automobile Ownership Titles, and even International License needs. We are your multi-service destination and website for Nevada DMV Services! Visit our VEHICLE REGISTRATION SERVICES page today!