NEVADA BUSINESS INSURANCE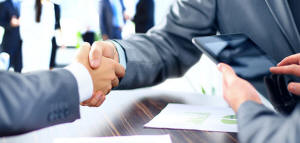 Monterrey Insurance Services is where you can insure your business and get the best coverage at the lowest rate!  We know your business is your livelihood so we will make sure you are covered to the full value of your business. Call us for a commercial insurance rate today!
Business Owner or General Liability
Commercial Vehicles
Quick Claim Response
Contract Bonds
Small, Medium and Large Sized Businesses;
Excellent Customer service
Bonds & Workers Compensation
Why Commercial Business Insurance?
Insurance companies selling business insurance offer policies that combine protection from all major property and liability risks in one package. (They also sell coverages separately.) One package purchased by small and mid-sized businesses is the business owners policy (BOP). Package policies are created for businesses that generally face the same kind and degree of risk. Larger companies might purchase a commercial package policy or customize their policies to meet the special risks they face.